Posted: Apr 19, 2010 at 9:47 AM [Today]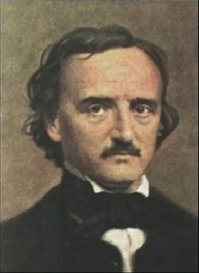 Public Archives
April 19, 1841, the first fictional detective ever, Auguste C. Dupin, came to life in "The Murder in the Rue Morgue" by Edgar Allan Poe. Poe became famous for his poem "The Raven", but became known for
his mysteries
.
Today's anniversary of the first great detective story had me thinking about what my kids read. I for one, was never a huge fan of mysteries, but my husband and both my son's really enjoy them. I found some good websites for kids to read short story mysteries, and thought I might list for you some great mystery books and series for kids.
For good reads and lists of more good reads, visit
www.kidsmysterynet.com
and
www.kidsreads.com/series
.
Here are some others I highly recommend, or have had recommended for my kids:
A to Z Mysteries by Ron Roy--Age 9-12
Amelia Bedelia Series by Peggy and Herman Parish--Age 4-8
The Boxcar Mysteries by Gertrude Chandler Warner--Ages 7-12
Cam Janson Series by David A. Adler--Ages 6-9
Encyclopedia Brown by Donald J. Sobel--Ages 9-12
Nate The Great Series by Marjorie Sharmat--Ages 6-9
Nancy Drew Mysteries by Carolyn Keene--Ages 4-8, 9-12
Red Rock Mysteries by Jerry B. Jenkins and Chris Fabry